---
A Note to Men is a rare newsletter that will awaken your primitive male sexual nature, will bring awareness to yourself and add social intelligence to the your societal steps.
This newsletter has a format of three parts; a philosophical or essayist take on a subject, a practical part and a real life story involving women with explanations.
---
Transcript of October Newsletter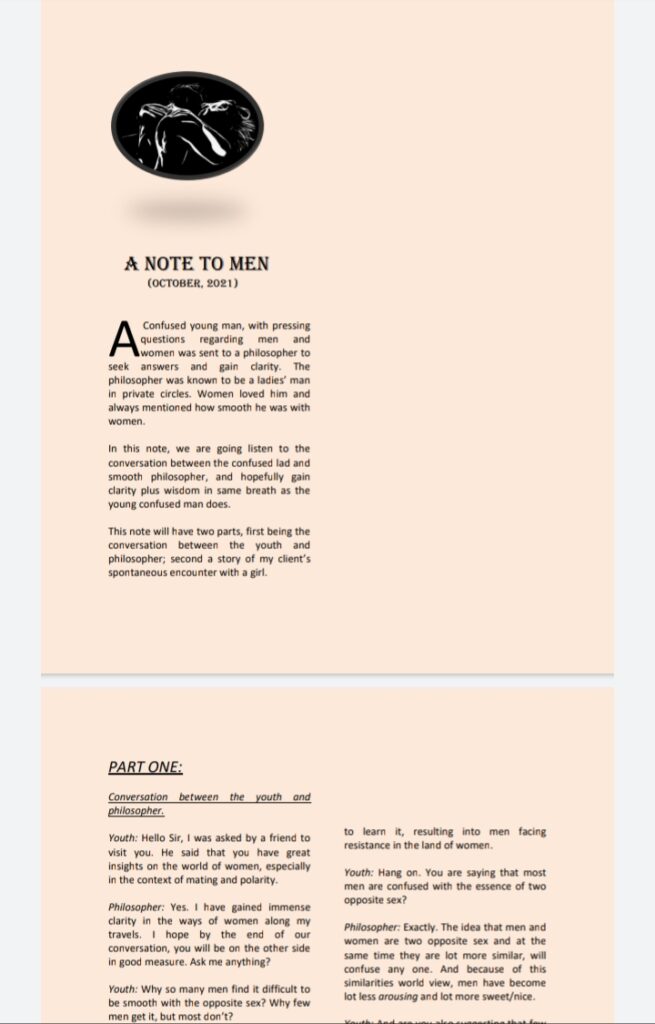 (Note: The subscription amount is Rs 149/- for per newsletter. In event of you missing any previous newsletter, send me an email to wayofmen@hotmail.com and I will send to you the newsletter.
Please check your spam section or promotions tab in case you haven't received newsletter email in your primary tab).