---
Welcome,
To 'A Note to Men' newsletter page.
Dear Readers,
A Note to Men is a newsletter for men, who are seeking a helping hand to become a compelling masculine man in the land of women. The content of my newsletter is 100 percent inspired and formed from my experiences. The shape and format of the newsletter content aims to help my readers to unlock, unlearn and reframe/reshape the narratives about men and women dynamics; it is designed to help men to represent and express themselves as "man to woman".
---
Transcript of May Newsletter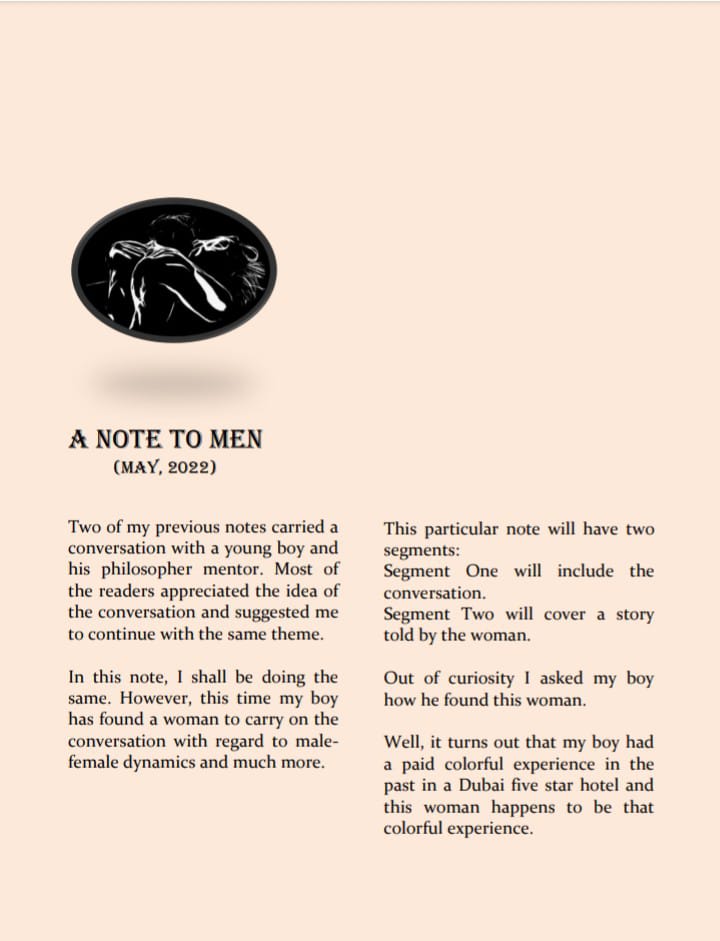 (Note: The subscription amount is Rs 149/- per newsletter. In event of you missing any previous newsletter, send me an email to wayofmen@hotmail.com and I will send to you the newsletter.
Please check your spam section (hotmail) or promotions tab (gmail) in case you haven't received newsletter email in your primary tab).