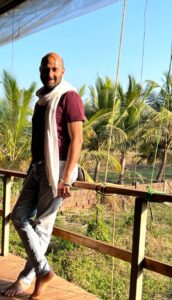 My name is Pratik Jain, Dating Coach based out of Mumbai.
I graduated from H.R. College of Commerce and Economics, Mumbai.
I have been coaching men and women over 4 years spanning across major India cities, namely Bangalore, Delhi, Hyderabad, Pune, Chennai and Mumbai.
As of today I have coached 1 on 1, over 200 guys across India of all age groups.
My programmes include in-person and online coaching.